Amir was born and raised in the Fiji Islands in a
small village called Vuci, in the city of Nausori.
He is the son of Mr. and Mrs. Shiu Shankar Dhani,
proprietor of Viti-shipping Co. and owner of the
ship 'Kailas'. He's a self taught artist who is
perceived to be one of the higher achievers in
music from the Fiji Islands. He managed to
progress by listening to the radio, practicing and
experimenting on his own as there was limited
opportunity to obtain lessons. Every chance
that came his way was utilized.
As a kid, He played Dholak and Harmonium in Vuci for
"Satya Prakash Ramayan Mandali". In his teens, He
played lead guitar for "Tarana Musical club" of
Vuci, Nausori. He also played rhythm guitar and
back-up lead for the original "The Sonnets" band
from Nausori. In 1980, he migrated to the USA and
continued the band "The Sonnets", playing guitar
and keyboards for the group. From the late 1980's,
he expanded interests in singing Bhajans, Ghazals,
Jain, and Bollywood songs.
He has performed with Kajal Das from San Francisco
and has done band shows all over the United States
and Canada. He has also performed with several famous
international artists from India and Pakistan, with
guitar and keyboards, when they toured the United
States. To name a few, Gulaam Ali khan sahib, Anup
Jalota Ji, Jaspinder Narula ji, Mangal Singh ji,
Razak Aziz Naza sahib, Sohail Najmi sahib, Shushil
Bewaja ji, Satish Babar ji, Sumeet Tapoo and many
more.

Pamela Pretika Shankar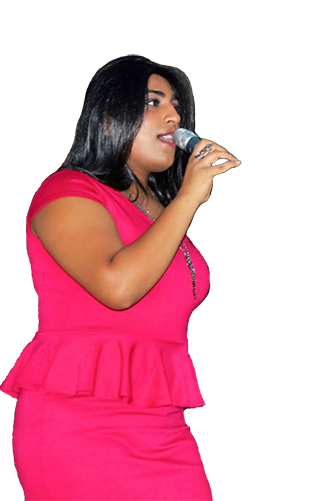 Vocalist/Voice & Piano teacher
Pretika@gmail.com   ~    (916)529-3308
Pamela Pretika Shankar is an Indo-Fiji-American who was born and raised in Sacramento. She currently teaches voice and piano at Imagine Music Instruction (IMI) in Roseville. Pam has her Associates degree in music from Sierra College and is studying at Sac State with plans of becoming a music professor. She is well-versed in all styles of music from pop, jazz, and R&B, to choral, classical, and opera, as well as Ghazal, Bhajan, Kirtan, and Bollywood pop which are in her native tongue. She performs locally and has been asked to be featured in touring with various groups around the world. On occasion, she sings the National Anthem for the NBA team, The Sacramento Kings. Pam is familiar with many musical environments, whether it's performing with her father and his Bollywood band at summer festivals, in nightclubs with the 10-piece Rhythm Club band, as well as her self titled band, Pam Shankar Band, locally and at temples and churches with her tradition group under her father's direction. In College she was involved with chamber and concert choirs, as well as the award-winning Sierra College Jazz Choir, and is now a member of the nationally renowned Sac State vocal Jazz choir. Few people excel in so many different styles of music. Whether in a studio, or in front of a crowd, Pam Shankar thrives as a talented and highly sought-after entertainer.
Released A devotional album with her traditional group under the production of Amir Shankar entitled Sanmati In 2013.

Performed the National Anthem at the Sacramento Kings in January, 2013.

Received AA in Music in May, 2013.

Currently teaching voice and piano at IMI, Roseville (Imagine Music Instruction).

Back-up vocalist with City Singers for Kenny Loggins in concert, 2008.

Received the Outstanding Musicianship Award and Medal at the Reno Jazz Festival in April, 2009.

Co-wrote and recorded a jingle for Swarg Sangeet Radio (a show heard on Indian International Internet Radio station).

Recorded a Christmas Jingle for Fresno Radio station KJewel 99.3FM, 2008.

Performs the National Anthem for Sierra College Graduation every year.

Featured on Romancing Valentine's Night (a live show recorded and released as an album by Amir Shankar).

Placed in the Top Twenty at Loomis Basin's Got Talent, 2012.

Performs annually at the Pow Wow Festival with the Rhythm Club Band.

Cast as the principal character Zerlina in the Opera Don GIovani at Fresno City College, 2008.

Lead singer for the local touring Indian group Amir Shankar Band.
Check out Amir's Youtube Channel Here
Available Albums
Amir Shankar Music Works Presents....
Recent Show History...